Affirmations had just become a new partner with the marketing agency I was Junior Designer for. They wanted to give their logo an updated look while still keeping the same text and color palette. The triangle was also required because of the historical role it plays in the LGBT community. I took the lead role on this project, sitting down with the staff to discuss their needs and goals. I created a plethora of different designs, sketching different types of triangles and experimenting with a variety of typefaces to see what resonated best with them and their mission. Unfortunately, I wasn't able to finalize the project as the pandemic hit during the process, resulting in my layoff. This was a great experience though because it was the first project I took complete reign of that wasn't freelance.
Original Logo Design (left) and re-design ideas (right) supplied by client.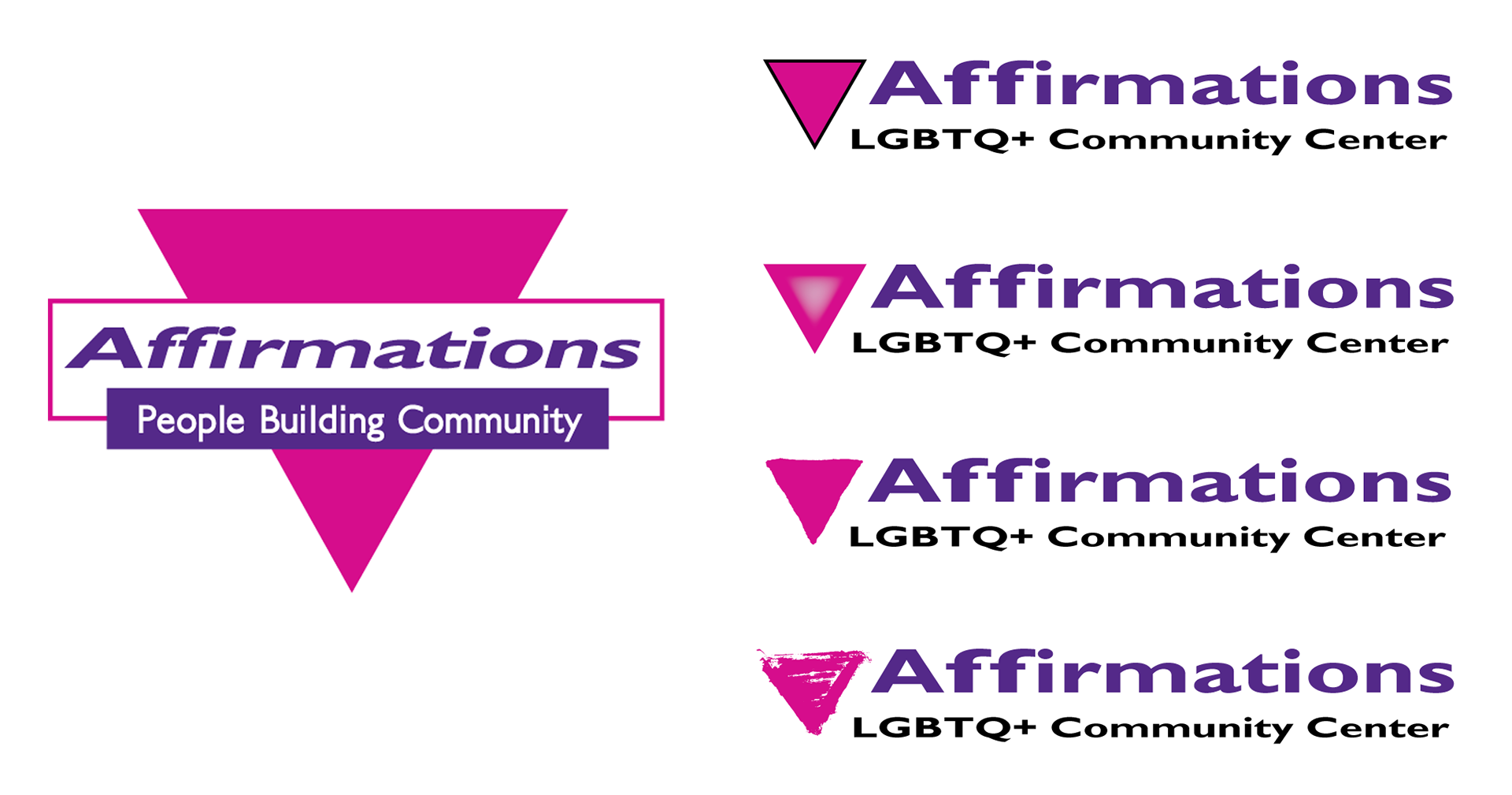 Concepts; experimenting with different styles and text orientation.